Running a commercial kitchen is highly stressful. Your team needs to keep up with the influx of orders while maintaining the quality of dishes their putting out. Not to mention the part where they need to get the customers' demands and special requests right. Although having a team of highly skilled and highly trained experts is necessary, investing in the perfect combination of premium-quality commercial kitchen equipment is equally critical.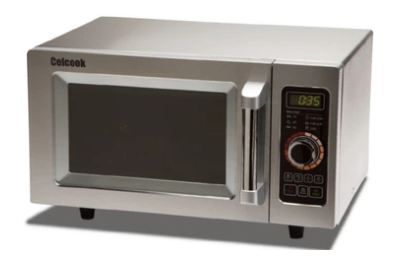 Your Restaurant Supply Guide
Whether you are still in the business planning phase or trying to improve the team's efficiency and customer satisfaction, here is a general checklist of restaurant equipment you need to have.
High-Speed Ovens:

These are not your average commercial ovens. If you want to cut down cooking time without sacrificing your food's quality and flavor, you need to invest in high-speed ovens. These combine several heating elements to cook the inside and outside parts of the food simultaneously. Some of our popular high-speed ovens include the Rocket Express and Chef Express.

Refrigerators:

Preserve fresh ingredients and pre-made recipe components with commercial refrigerators. These are specially engineered to maintain airflow and provide a consistent temperature setting to make your food last longer. If your food preparation team needs to move around constantly, we highly suggest our high-tech mobile refrigerators that are built to absorb vibration and shock during transport, keeping your food secured inside.

Rotisserie:

Whatever meat you're roasting, having premium-grade rotisserie is a must to evenly cook your dishes while without drying them out. Cold spots are a common issue in low-quality rotisseries. Because of this, cooks try to roast the meat longer than usual to make sure that nothing is raw or undercooked. The problem is that other parts of the meat get extremely dry and overdone. It will affect not just your customers' satisfaction but also your brand reputation as well. Don't let this happen to your business! Our team here at Celco will help you choose the right type of rotisserie that meets your demands.

Heated Display Cases:

Do you have a buffet, cafeteria, or other food service business that offers ready-to-eat dishes? Heated Display Cases are a must to keep your food hot and fresh while beautifully displaying them so customers can choose their preferences. Some of our highly recommended equipment are the CHD-22CAL Caliope Line and CHD-33CLIO Clio Line.
Other Commercial Kitchen Must-Have for Your Restaurant in Canada
Walk-in cooler

Freezer (either a chest, upright, or walk-in)

Saucepans

Baking sheets

Mixing bowls

Entrée plates

Sauté pans

Stock/soup pots

Tongs

Hand soap and sanitizer dispensers

Cleaning buckets

Appetizer plates

Salad plates

Rubber floor mats

Fire extinguisher

Metal or plastic shelves for walk-in cooler

Spatulas

Dessert plates

Plastic inserts for coolers

Steam table

Ladles

Pasta bowls

Cleaning rags

Range

Pizza screens

Baking pans

Deep fryer

Oven

Grill

Chef's knives

Pizza paddle

Whisks
Your Dependable Commercial Kitchen Equipment Supplier in Canada
Celco has been distributing top-quality restaurant equipment across Canada for 45 years. We take pride in contributing to the success of many businesses, from hotels and restaurants to nursing homes and school cafeterias. We want to be an integral part of your company as well. Reach out to us today to learn more about our excellent quality products.